The Foxer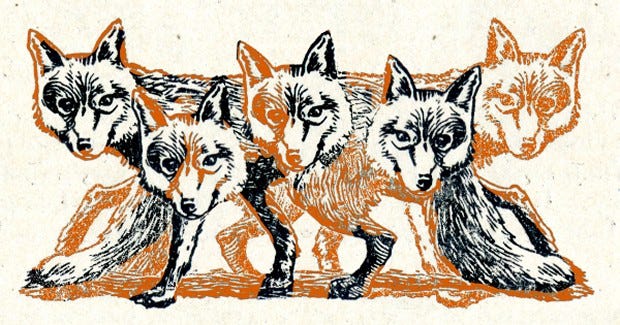 What do you think of the annexe's new beanbags? Now chair-shunners have the option of seating themselves on either miniature barrage balloons or deceased cacodemons.
Last week's theme: The Festival of Britain (defoxed by AFKAMC)
a Shot Tower (Stugle)
b Lion & Unicorn Pavilion (Stugle)
c Big Dipper (mrpier)
d HMS Campania (Beowulf)
e Abram Games (designer of the Exhibition emblem) (unacom, phlebas)
f Waterloo (phlebas)
g Nimrod (unsolved)
h Skylon (chuckieegg)
i SS Great Britain (phlebas)
j Dome of Discovery (Iglethal)
k Supermarine S.6B (AFKAMC, phlebas)
* * * * *
Moments after returning from The Flare Path Jigsaw Club yesterday evening, Roman invented a new form of foxer. 'Masterpiece' foxers feature fragments of famous and not-so-famous works of art. Identify the origin of one or more of the sixteen pieces pictured below to win a copy of 'Incomplete', the autobiography of Establishment-baiting 'punk puzzler' Unity Sallet.