The Foxer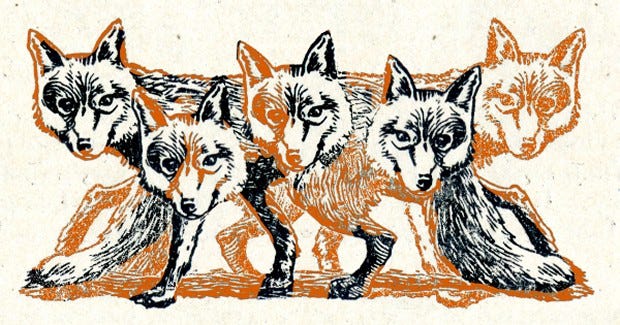 The defoxing annexe has a rodent problem. The specially adapted 1/4 scale RC Panzer VIII Maus we were planning to use as a mobile fridge/larder/cocktail cabinet has been delivered but won't fit through any of the doors. I blame Roman. Roman blames Ferdinand Porsche and Adolf Hitler.
Masterpieces foxer
a Degas – Mary Cassatt Seated, Holding Cards (unacom)
b van Gogh – Portrait of Dr. Gachet (All is Well)
c Knight – Boxing (All is Well)
d Vigée Le Brun – Marie Antoinette with the Rose (Stugle)
e Picasso – Child with a Dove (mrpier)
f Renoir – Dance at Bougival (All is Well)
g Warhol – Double Elvis (Stugle, All is Well)
h Vermeer – The Astronomer (Stugle)
i Millais – Ophelia (All is Well)
j Dali – Soft Construction with Boiled Beans (unacom, Hydrogene)
k Michelangelo – The Creation of Adam (All is Well)
l Metzinger – Soldier at a game of Chess (All is Well)
m Miró – Aidez L'Espagne (unacom)
n Caravaggio – Saint Jerome Writing (phuzz)
o Matisse – La Musique (unsolved)
p Frida Kahlo - The Two Fridas (All is Well, Shiloh)
* * * * *
Below is a list of '25 Things You Might Find In A Prisoner-Of-War Camp' ('Things' and 'Might' are used here in their broadest possible senses). For purposes of obfuscation, the 'things' have been stripped of vowels and had spaces repositioned. For example, if 'guard tower' was present, it might appear as…
GRDT WR
The last five entries in the list – those marked with asterisks – are especially fiendish. Not only are they vowel-less, they have also been anagrammed.
BS TFL CK!
1. RDC RSSPR CL
2. DV DBW
3. PRDG RND
4. HMSCKNSS
5. GL DNNGGT
6. CH RLSDG LL
7. LTRN
8. BSB LLBT
9. DRR F
10. JH NRMB
11. BLC KHS
12. LWSS TN
13. DL SNGSHD
14. PNGN
15. PRVD NCSPRNG
16. CLNLK LNK
17. SCPCM MTT
18. SVL DRDLS
19. VL TNGBX
20. MYGR NDD
21. *RWR DBB
22. *GRK
23. *ZCCC TLDK
24. *KBN
25. *DYJ