The Foxer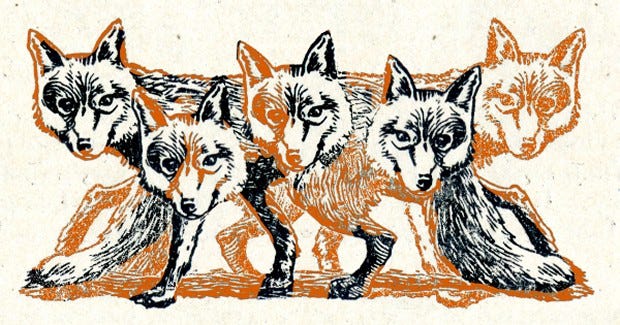 The defoxing annexe's 'pub games' area is taking shape. We only have two games available at the moment, but they're both crackers. In our version of devil among the tailors the devil is a fender-fitted He 111 and the tailors are barrage balloons, and in our take on shove ha'penny the board represents an aircraft carrier flight deck and the ha'pennies are miniature wheels-up Westland Wyverns (Obviously, you score by touching the lines not avoiding them).
Answers to last week's '25 Things You Might Find In A Prisoner-Of-War Camp' missing vowels foxer.
1. RDC RSSPR CL – RED CROSS PARCEL (unacom)
2. DV DBW – DAVID BOWIE (Shiloh, Stugle)
3. PRDG RND – PARADE GROUND (Stugle)
4. HMSCKNSS – HOMESICKNESS (Stugle, unacom)
5. GL DNNGGT - GOLDEN NUGGET (Shiloh, Stugle)
6. CH RLSDG LL – CHARLES DE GAULLE (Stugle)
7. LTRN – LATRINE (unacom)
8. BSB LLBT – BASEBALL BAT (Little_Crow, Stugle)
9. DRR F – DER RUF (unsolved)
10. JH NRMB – JOHN RAMBO (unacom)
11. BLC KHS – BLOCK HOUSE (Shiloh)
12. LWSS TN – LEWIS STONE (Shiloh)
13. DL SNGSHD – DELOUSING SHED (Shiloh)
14. PNGN – PENGUIN (Shiloh, unacom)
15. PRVD NCSPRNG – PROVIDENCE SPRING (Little_Crow, Stugle)
16. CLNLK LNK – COLONEL KLINK (Shiloh)
17. SCPCM MTT – ESCAPE COMMITTEE (Stugle, Shiloh)
18. SVL DRDLS – OSVALDO ARDILES (Little_Crow)
19. VL TNGBX – VAULTING BOX (Shiloh, unacom)
20. MYGR NDD – MY GRANDAD (Shiloh)
21. *RWR DBB – BARBED WIRE (Stugle)
22. *GRK – KRIEGIE (unsolved) or KRUG (Shiloh)
23. *ZCCC TLDK – COLDITZ COCK (Shiloh)
24. *KBN – BUNK (Shiloh)
25. *DYJ – JUDY (bglamb)
* * * * *
Foxer Fact #813
Brodie Price, the creator of several huge 'geoglyph foxers' in Western Australia's Gibson Desert, often incorporates real vehicles in his collages. His last puzzle - 'Industrial Fires and Explosions' - made use of a Kazan Ansat, a Handley Page Halifax, and a 2-10-4 'Texas' steam loco.