Find Your Daughter In The Hollow
Creepy free visual novel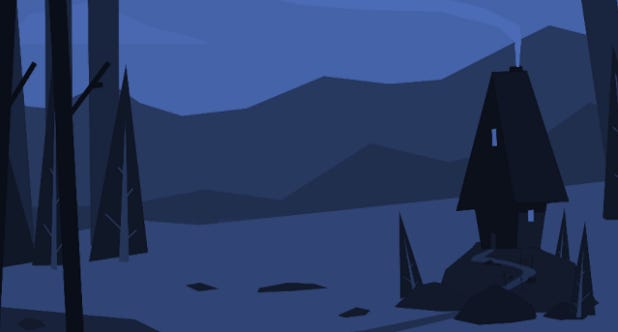 The love between a parent and their child is one of those things that defies logic, defies reality, defies the weight of a ten-ton vehicle. Parents will do everything for their children, including venture into deep, dark woods infested by malevolent fae. Made for the recent Write-A-Game challenge, The Hollow [official site] puts you in the role of a huntsman who must rescue his daughter from the Hollow Queen, a mysterious figure who is apparently quite spooky according to some of the characters in the game.
The game itself is a typical visual novel. You perform actions by selecting one option from a multiple-choice list, and conduct conversations in a similar manner. Nothing to it. But The Hollow, perhaps, is surprisingly haunting for something cobbled together in such a short time frame. The forest that you visit is rife with fairy tale scenarios. From basilisks to merchants who will trade you a gold coin for your memories of love, there's a little bit of the Grimm Brothers' nightmares in everything you encounter.
I've only played through the game once, and I'm still slightly melancholy about the ending. Which, I suppose, says something about the atmosphere they've managed to pull together. That, or I'm just a sucker for creepy visual novels. The game is free to download from Itch.