The Manchester Day Games Room Is Open! Come Play!
10am-6pm, free entry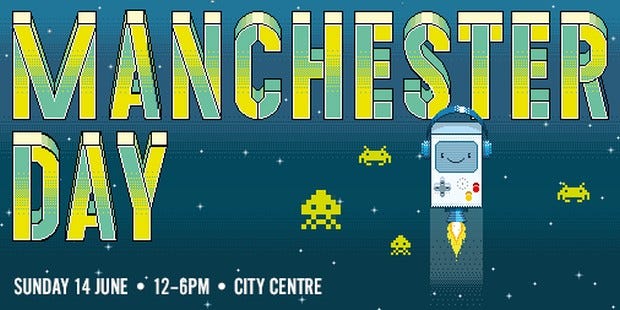 The Manchester Day Games Room is now open. The event brings 18 fabulous new games to Manchester Town Hall and is presented by Rock, Paper, Shotgun. That's us! The space is open today and tomorrow, 10am til 6pm, and it's absolutely free to enter and play. Families welcome!
RPS's own Adam Smith is there right now and has been tweeting photos of the early attendees:
Everybody loves games. #MCRDay pic.twitter.com/AJKi8O23Zk

— Adam Smith (@noneconomical) June 13, 2015
The selection of games on show is being curated by RPS with the help of David Hayward, creator of games conference Feral Vector and curator of the Leftfield Collection at EGX Rezzed. Games at the Manchester Day Games Room include local-multiplayer pirate brawler Mutiny! and VR-enabled Descent-alike Sublevel Zero. Tabletop Manchester are also there with a selection of excellent boardgames for people to see and play, too.
Manchester Day is in its sixth year and is designed to celebrate "all things Mancunian", and this year's theme – Game On! – "will transform the city into an animated playground of music, outdoor theatre and process in a celebration of leisure, play and Manchester's place in a global gaming world." It kicks off in earnest on Sunday, but there are events all over town on the Saturday too.
Are you coming? Are you there? Is it now later and you were there? Post thoughts and pictures in the comments, plz. I'm travelling up tomorrow.