Survival Action-Horror The Other 99 Due In August
Love island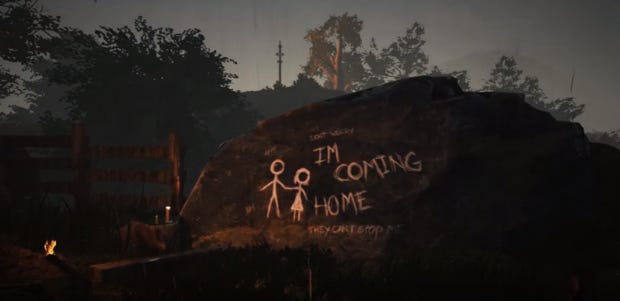 The Other 99 [official site] is the debut project from Cornwall-based studio Burning Arrow - a singleplayer first-person action-horror/survival-a-thon that drops players onto a storm-stricken, isolated Hebridean Island with no obvious means of escape. Well, besides a cryptic note that advises the only way off the archipelago is "through The Other 99", whatever that means. It was originally scheduled to launch on Early Access this coming Monday, however it's now been pushed back to August 25 - meaning it'll be at this year's Gamescom for those of you making the journey. Either way, hop below for deets and some moving pictures.
The last few years have seen such an influx of survival games that it's become increasingly difficult to keep up. Each new genre entry promises something new and, while this isn't always the case, I'm a sucker for the ones whose plots are shrouded in mystery, that include eccentric and desperate characters and peculiar settings and creepy lighthouses. I'm a sucker for this, basically:
How you, or any of the island's other residents, have wound up in this mess remains unclear, however in order to get by you'll not only want to ascertain food and water supplies; you'll also need to craft makeshift weapons on the off-chance your co-inhabitants decide to come after you. Given the tone of that there video - not to mention the shirtless dude covered in blood and lying next to a hatchet - I'd say the latter is a pretty safe bet. Here's the devs on choice and NPC interaction:
"It is up to you to make yourself into something. Will you brutally murder all those who stand in your way? Or will you move silently through the forests, eliminating anyone that crosses your path? Just remember each person is unique and has their own story to tell and their own pieces of the jigsaw that makes up The Other 99."
No price tag just yet, however The Other 99 will now launch on Steam Early Access come August 25 so it can "deliver the best experience possible on day one," say publishers Deck 13 Games. Again, it'll feature at next month's Gamescom and I'd bet my wages on horror aficionado Adam Smith giving it a once over while there.