The Sims rival Life By You reveals its open world, dialogue trees, and third person mode
And it's hitting early access on September 12th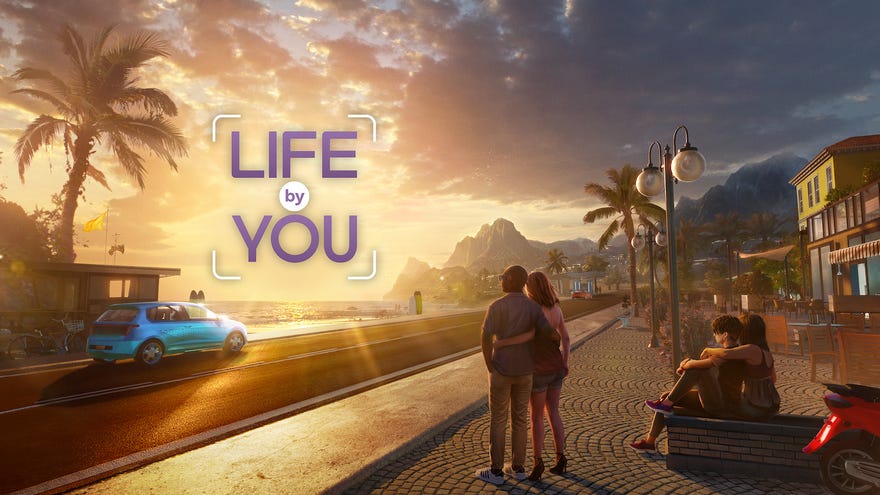 Earlier this month, Paradox revealed Life By You, a competitor to The Sims led by former EA exec Rod Humble. We only received a snappy 50-second tease of some environments and our non-Sims avatars, but Paradox have now shown more of their life-sim via a live stream, calling it "the most moddable and open life simulator." We now know that Life By You will have an open world, a dialogue system, a third person-mode, and it'll release into early access on September 12th.
"Life by You evolves the life simulation genre with modern style, real language conversation, and unprecedented freedom of expression," says Rod Humble. "The game's extensive customization tools allow for unparalleled levels of storytelling, and I can't wait to see what creations players come up with once they dive into Early Access this summer."
The Creation Tools that Humble refers to seem quite extensive. Everything we know about The Sims 5 suggests that the game will have an innovative Workshop used for minute customisation, but it seems Life By You will beat it to release. From what we've seen, Life By You's creator tools have cosmetic functions - like a colour wheel for objects - but you can customise under-the-hood scripts as well. This means you can change who can interact with a bin, for example, or you can change the outcome of taking those bins out.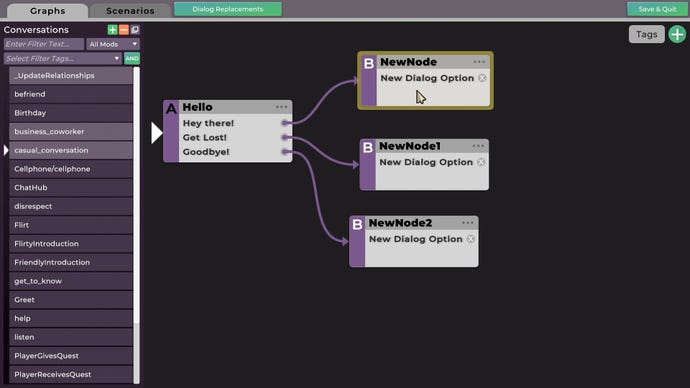 This customisation extends to the in-game conversations that are using real-world language, not the longtime Simlish blubber. Each conversation will be affected by your not-Sim's background and unique situations, but you can also script your own conversations too (see above.) I'm looking forward to the in-game spoofs that players create, although I'm sure there'll be tons of original viral content as well.
Other big features include an open world with no loading screens and a third-person mode that's been missing from Sims games since the DS/PS2 days - outside of mods. You can drag and drop your digital play dolls, or you can take control of them to drive and bike through the world. Of course, the core life-sim experience of raising a family, building a home, and climbing the career ladder is intact in Life By You. Although, this time around things sound more expansive as the game allows you to rearrange entire towns.
Life By You is available to pre-order on The Epic Games Store for £35/€40/$40 and you can also wishlist it on Steam before its early access launch on September 12th. Outside of life simming, Paradox have a stacked slate for 2023 with the turn-based strategy game The Lamplighters League and another EA Maxis-adjacent title, Cities: Skylines 2.