The Very Best Of RPS 2012: Interviews
Thanking Them For Their Time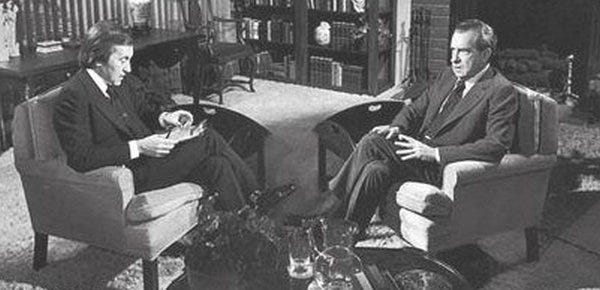 While clearly the RPS hivemind's preference is to stay locked in our dungeons, never speaking to Others, occasionally we must break from comfort. And so it is we speak to those responsible for the games we play. 125 times this year, in fact. Of that large selection, below you'll find some of the highlights.
BioShock: Infinite has been a huge part of the gaming landscape of 2012, despite not being released. Clearly we're very much looking forward to seeing if Levine can live up to his promises, and there's a lot of potential burbling away in this one. We've constantly been tugging on their coats and asking for more info. Alec spoke to Levine at the beginning of the year about the scary-sounding 1999 mode, then why RPS readers are sophisticated enough not to listen to him!
Another figure to dominate PC gaming news in 2012 was Tim Schafer. Not only for kickstarting the Kickstarter phenomenon, but also for heading a studio making a ton of interesting games. The year was bookended by two interviews between John and Schafer. In February they about the Kickstarter, and then had a more general chat about adventure games. Then in November the topic was Double Fine's Amnesia Fortnight, followed by looking back at the year and the results of the crowd-funding fiesta.
If there was one game that dominated Alec's 2012, it was XCOM. And that was mostly because he was more frequently on the phone with Firaxis than off it. This began in February with a two-part interview discussing the huge news that they were remaking the original game, then going into much more detail soon after, before finishing that first trilogy with a look at what would be different. Come March and there was more from Jake Solomon, getting into the finer details about skills and soldiers. Then in May they were chatting again, another two-parter focusing on specific elements of the forthcoming game. Summer came and went, but they couldn't stay apart for long. September saw the final two-parter saying presumably the only things there were left to talk about.
A game that kept Adam chatting this year was The Secret World. Funcom's enormous and detailed MMO knew not its troubled future when Adam first spoke to project lead Ragnar Tørnquist about the nature of a story-led MMO. John snuck in for a chat with the same man in March, when they met at GDC. Nathan then grabbed Tørnquist in July to talk about the possibilities of F2P, and single-player games and what's next for the game. Adam was back on it in December, when the game announced it was dropping its subscription.
Jim's recurring interview subject was inevitably zombie survivalling DayZ. In May Jim first chatted to create Dean Hall, then in June caught up with Bohemia's creative directors to talk ARMA 3 and the mod that dominated their game this year. In August Jim spoke to Hall once more, this time about the standalone release the mod was to receive, then later in the month caught up with Bohemia once more. There will inevitably be more chats to come as the release edges closer.
Kickstarter projects were a massive part of the year, and formed the basis for a lot of chats we had. As well as the talks with Tim Schafer linked above, Alec spoke to the next big name, Brian Fargo, about Wasteland 2. And again. Nathan then grabbed Chris Avellone, who was also on board with the project. John spoke to Al Lowe, when he announced he wanted to remake Larry. And Richard talked to Jane Jenson when she jumped on the bandwagon. Jim went after Crate when Grim Dawn was given a Kickstartering, and when Tex Murphy was added to the list, John grabbed Chris Jones to discuss that one. Broken Sword 5 joined the crowds, so John chatted with Uncle Charles Cecil a couple of times. Finally, Quest For Glory became Hero-U for a Kickstarter, so Richard talked to the Coles about that one.
An amazing highlight amongst our interviews this year was Cara Ellison's with Anna Anthropy. Constructed as a choose-your-own-adventure, it was more than just a splendid gimmick - there was a splendid interview within it all.
Another fantastic moment in our interview calendar was sending Brendan Caldwell to the Tank Museum. His interview with World Of Tanks' Victor Kislyi is a thing to behold.
We think it was a really smart move of Ubisoft's to come to us when announcing their abandoning of their idiotic DRM. Giving good news to your strongest critics is never a bad idea. It led to a particularly confrontational interview when John persisted in getting them to admit that they'd made some pretty serious mistakes in the past.
Tim Stone spoke to a man too many gaming sites would never have thought to. Professional wargamer James Sterrett is a man who plays every wargame for the government.
Right at the end of the year, one of the strangest interviews we've published came along. Far Cry 3's writer, Jeffrey Yohalem, wanted to explain why John had missed the point of his game. John wanted to explain why his point had been missed.
And to wrap up a few of our interview highlights this year comes a splendid piece by Paul Walker, who spoke to Dishonored's Harvey Smith and Raphael Colantonio about what made the game's Heart so special.