Thumb War: Caesar's Day Off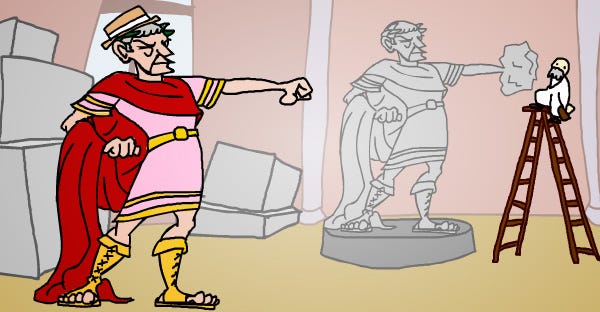 Take two minutes of your life - for instance, the two you spend touching yourself inappropriately at exactly 5.17pm every day while wearing that yellow raincoat you like so much and looking at pictures of Ainsley Harriott - and spend them with this entirely silly browser game about a nonchalant Roman Emperor. It's one joke taken exactly as far as it needs to be taken, no more, no less.

You are Julius Caesar. You have to judge stuff, with your thumb. Your thumb has the power to summon lions or have you wear natty hats. There are multiple endings depending on who you've had killed or not. There is an Indiana Jones gag. There is a shark.
Edit - aye, this was in Porpentine's column a little while back, but a) my memory is awful b) there's nothing wrong with enthusing about nice things twice.