Tidalis Lite Is Not Tidalis, Say Arcen Games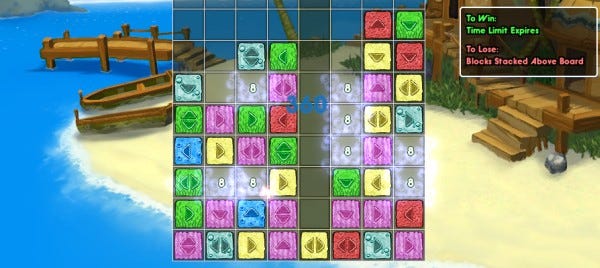 All aboard the good news Zeppelin! Come, come! Quickly! You too! Yes, and you! No, not you. Sorry. The good news Zeppelin is full now. You should have been faster.
Arcen games has released both another update for Tidalis, their excellent & colourful block puzzler, as well as a new, 'Lite' version. A unity-powered browser game, Tidalis Lite was inspired by business models on the iPhone, where the norm is a free, lightweight version that goads people to stop being so cheap and buy the full version. But this is NOT A DEMO. No. Arcen games explain that they already have a demo for Tidalis. This is something else. Ye olde chipper Tidalis trailer is after the jump.