TikGames Announces Chucky Game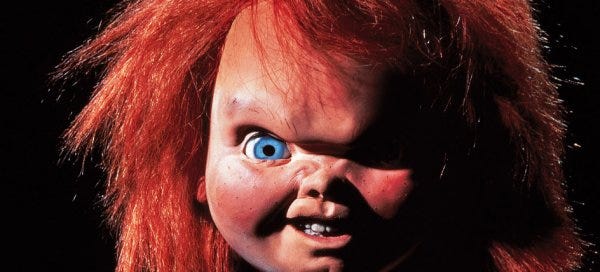 Morning! TikGames, makers of uh Country Fair and Cinema Tycoon, have announced they are making a game based on '80s killer-doll horror franchise, Chucky. "We're proud to be able to bring a fan-favorite movie character, such as Chucky, to gaming platforms," said Alex Tikhman, Co-Founder and Vice President of Publishing for TikGames. "Fans have been asking for a Chucky game for years and, soon, gamers around the world will be able to enjoy highly-entertaining, interactive, downright gory experiences with this brand." Really? There are actually Chucky fans demanding a game of their favourite character? Okay. Okay.
It's described as a "stealth-action romp" and TikGames explain that "Chucky will use his full repertoire of stealth and guile to dispatch victims in a multitude of distinctive methods". It's out in the Autumn.