Toe-ing The Line: Stinky Footboard Is Funded, A Thing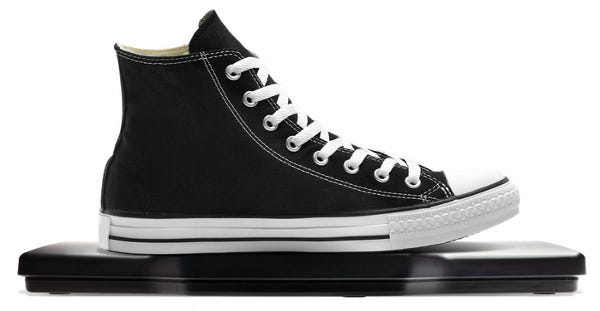 As PC gamers, we have an embarrassment of riches when it comes to control options. Even the basic mouse-and-keyboard setup makes controllers look like sticks with M&Ms glued on. And touch screens? Easily smudged windows into tiny worlds where no one listens to us. But we only have so many fingers, and growing more arms is hard. The, er, surprisingly viable answer? A foot controller named for the odor it will no doubt give off unless you use scented soap bars as arch supports. Yes, the Stinky Footboard is most certainly a thing, and a fully Kickstarted one at that.
But what purpose does it serve? And how? Here's how creator SteLuLu Technologies describes it:
"The Stinky Footboard features four programmable buttons, adjustable tension boxes (TBOX) and a unique 'cross' shape that allows for unparalleled customization. Forwards, backwards, one foot or two, this bad boy demands to be used every which way, and it's not simply about adding more buttons to click. It's about evolving the way you play – giving you that crucial split second advantage against players still using just a mouse and keyboard. It's simply a better gaming experience."

"We use the best keyboards and the best mice, but we wanted more! We wanted more focus, better execution, we wanted more APM's, and more control over the action without sacrificing gameplay!"
Assuming it works well, it'll certainly be interesting to see how APM and technique-heavy communities adopt it. Obviously, SteLuLu thinks it's got a revolution on its your hands feet, but I could also see longtime high-level players shun it as cheating or a not-so-handicapped friendly handicap.
That said, nearly 500 people backed it (at an average of $166, no less), so clearly somebody wants a Stinky board in their gamespace. Me, I'm pretty happy with my calloused arm tendrils for now, but who knows? More options are never a bad thing. Could you see yourself using one of these? What about if it cleaned itself, or you didn't have a nose?