Top-Down Topiary: Shattered Haven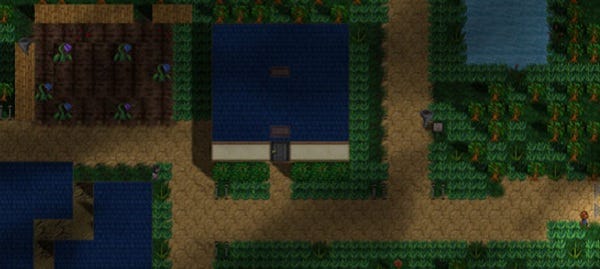 I saw the screenshots for Arcen's newly-released horror game Shattered Haven and immediately cleared a gap in my schedule to play it. Previously, I was going to spend the time making broth or forcing people to listen to Aphex Twin's early ambient works, but a spot of top-down terror takes precedence over all things. Slight disappointment crept in when I watched the trailer and realised that my imagination had run away with me somewhat, assuming the game to be turn-based and tactical. Silly imagination. It's actually a lo-fi, environmental puzzler, with killing, traps and optional co-op. I'll still try it but I'll be making broth and siphoning Green Calx into peoples' ears before I sit down to play.
It must be noted that the voice does not lend itself to the creation of a horrific or tense environment.
Shattered Haven is available now direct from Arcen, or from various digital stores, including GoG and GamersGate.