Torchlight Frontiers taking action-RPG to 'shared world'
Torchlight meets Destiny?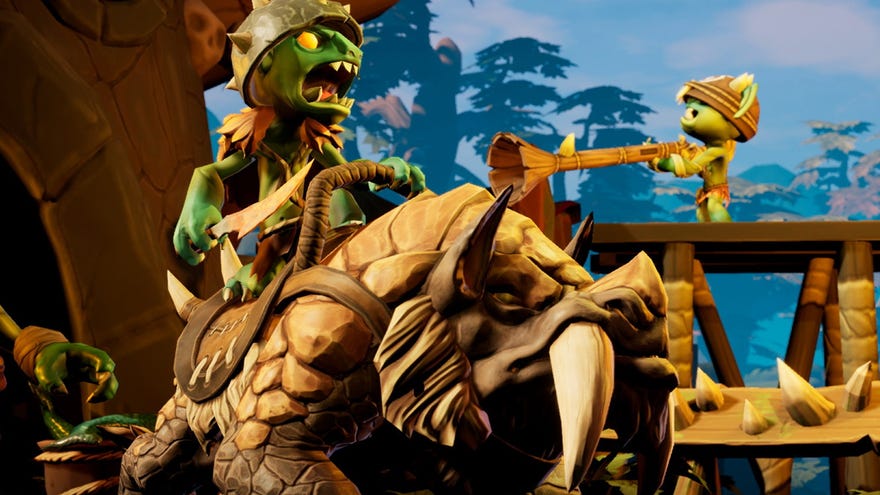 Perfect World Entertainment today announced a new game in the action-RPG series Torchlight, nine months after shutting down the studio which created it. But some scraps of Runic Games have survived to make Torchlight Frontiers, as this new one is named, including Runic co-founder Max Schaefer and other unnamed former Torchlight folks at his new studio, Echtra Games. Weird. What a weird situation. Torchlight Frontiers will go down in a "shared world", which I assume mean it does that Destiny thing of scattering rando online players around while you all go hitting monsters until they burst in showers of golden coins.
Details are thin for now, as the game's only got a terse announcement ahead of its first showing during Gamescom at the end of August. Echtra's site gives a brief description:
"Torchlight Frontiers combines the heart of the award-winning Torchlight series with the ability to vanquish a rising evil once more through a shared, persistent & dynamically generated world. Team up with friends & other players, or venture alone - the choice is yours!"
So I assume you click on goblins and monsters until they explode, and sometimes there are other people?
Max Schaefer left Runic before Perfect World killed the studio, splitting in 2016 to start Echtra with former Diablo fellas Tyler Thompson and David Glenn. Erich Schaefer, Max's brother and fellow co-founder, had left Runic even earlier, going with third founder Travis Baldree in 2014 to form Double Damage Games and make Rebel Galaxy. Echtra are owned by Perfect World but it still must be super weird to work on a series after your parent company killed the studio you founded to make it.
Torchlight Frontiers is due broadly in 2019. While Perfect World mostly publish free-to-play games, they do some plain ol' buy-to-play as well - no idea yet which this will be. We'll see more of Torchlight Frontiers out Gamescom and PAX West at the end of the month.
For now, you can sign up for beta testing and watch an announcement trailer which reveals nothing: