Ubisoft Scrapping Always-On DRM For PC Games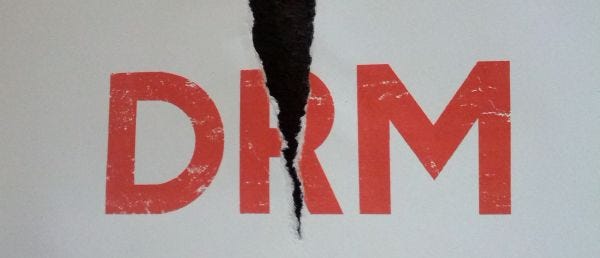 In an interview on RPS today, Ubisoft tells us that they will no longer use their controversial "always-on" DRM. In fact, they quietly scrapped it months ago, but haven't made that official until now. In what is a really remarkable turnaround, the publisher pledges that from now on they will only require a single online activation after installing, with no activation limits, nor limits on how many PCs it may be activated.
Ubisoft's worldwide director for online games, Stephanie Perotti, explained that always-on has actually been gone for quite a while.
"We have listened to feedback, and since June last year our policy for all of PC games is that we only require a one-time online activation when you first install the game, and from then you are free to play the game offline."
Ubisoft's DRM had previously meant that you could not launch games without an internet connection, and if your connection dropped at any point the game you were playing would instantly stop, often losing progress you may have made. It was widely derided, and the bane of many gamers, but Ubisoft seemed defiant in response. Until now. Clarifying the new position, Perotti summarises it, using Assassin's Creed III as an example:
"Whenever you want to reach any online service, multiplayer, you will have to be connected, and obviously for online games you will also need to be online to play. But if you want to enjoy Assassin's Creed III single player, you will be able to do that without being connected. And you will be able to activate the game on as many machines as you want."
In the rest of the interview, coming up in a couple of hours, we discuss Ubisoft's plans to decrease delays for PC releases, try to find out why the publisher doesn't publish the numbers behind its claims about piracy, and which of the statements they've made in recent years that they now find unfortunate.