Victoria 3's new DLC brings revolutionaries, reformers, and rebels next month
Voice Of The People is all about the political agitators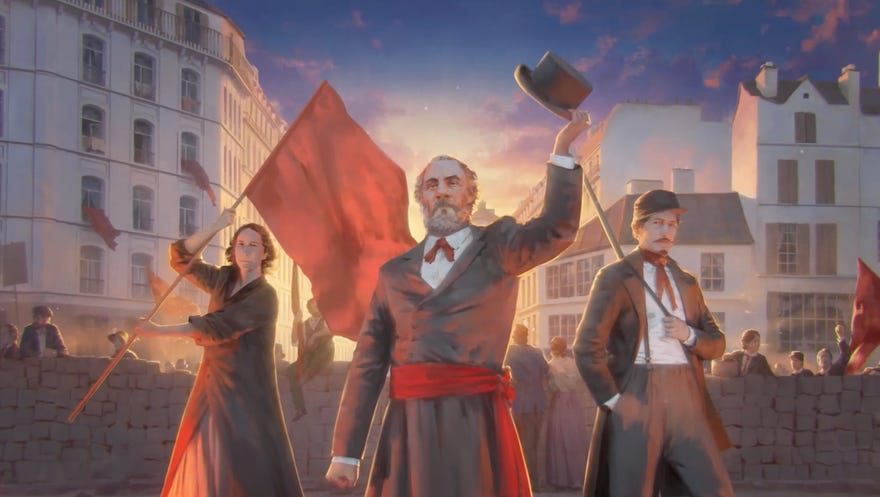 Paradox's grand strategy Victoria 3 is getting its first DLC next month, bringing along some of history's great political agitators who worked to change social and economic systems with their new ideas. The pack's called Voice of The People and it's coming on May 22nd.
Voice Of The People includes 60 new historical "characters" such as suffragette Emmeline Pankhurst, abolitionist Frederik Douglas, and Young Turk Enver Pasha, placing them in your hands, and the game's decidedly alternate histories. Through special Agitator Actions, you'll be able to exile them and muffle their voices, promote them to lead interest groups within your own society, or invite other nation's exiles if you like what they're about and want to take advantage of new ideologies.
Our review pointed out that the game's colonial subject matter might make some people trepidatious about jumping in, but these new revolutionaries seem to calm those worries even further since most of them worked to reform the world for the better, and now you can support the ideas you agree with in your playthroughs.
The new pack also brings new events, journal missions, and romantic accents inspired by French history. You can stay at home to establish a strong Empire along European lines, or you can press further into Northern Africa, all while deciding over a royal claimant. Expect the countries' famous historical buildings to join your map, too.
The paid Voice Of The People pack is accompanied by a free update for all Victoria 3 players. The update will add a new Agitator System, allowing individuals to push for reform, even when it doesn't gel with your current government. Paradox say it will also include "reworks of the legislative and revolutionary processes," among other changes.
Victoria 3: Voice Of The People will launch on May 22nd for £12/$15/€15.