Vindictus Looking Meaty In Launch Trailer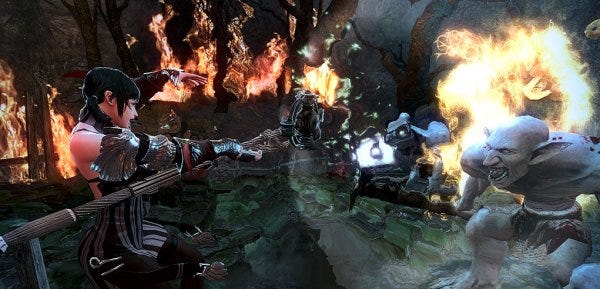 Free-to-play hack 'n' slash MMO Vindictus is looking snazzy with its Source-powered fighting scenarios, and it's now out of beta and live in North America. The launch trailer (below) shows off some of the beasts you have to fight, as well as some of the melee moves that feature in the game. It looks pretty bold for an MMO, however unMMO that might actually be. Word from Nexon is that Vindictus is coming to Europe "soon".
Any North Americans (or IP-spoofers) had a go?