Waaagh! Slitherine Gets Warhammer 40K License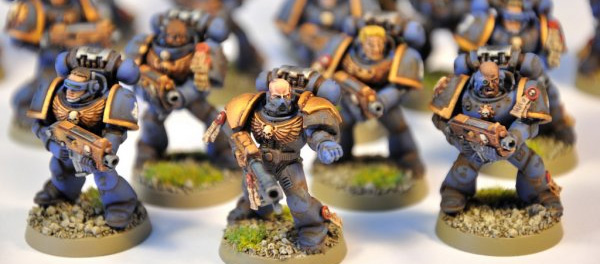 Huh, I didn't expect this. The disintegration of THQ seems to have resulted in Games Workshop renting its Warhammer 40,000 license to all and sundry rather than keeping them locked up in one place. So we've got Space Hulk coming from Full Control, potentially, maybe, who knows Relic keeping hold of something Dawn of War-related when Sega snapped them up, and now strategy publisher/developer Slitherine announcing they've been granted a 40K license too.

No details whatsoever on what games this means, but given Slitherine are very trad. strategy and tabletop-inspired, it might be the best hope yet for those in search of an absolutely purist digital recreation of Warhammer 40,000 or one of its spin-offs.
Here's a statement from Slitherine Chairman JD McNeil, which gives away nothing but has a background hum of people rubbing their hands together in glee.
"This deal represents yet another testament to our continuous aim to reach new audiences, without losing sight of who we are and what we do best. It's all about creating strategy games that are targeted to a particular audience and addressing a very specific need in the market. The Warhammer 40,000 setting is a perfect fit for the style of strategy games that we make and will be very popular with fantasy and science fiction fans alike. Joining forces with Games Workshop will allow us to bring an wonderfully deep and appropriate IP to the Turn Based Strategy genre".
Key line there is "turn-based strategy genre". Ooh.
Meanwhile, the Warhammer Fantasy Battles license is now with the Creative Assembly, who are working on things we could take a guess at but similarly know nothing about. A very big year or two for electronic Games Workshopping, I think.