Walter Peck Couldn't Stop It: GhostControl Inc. Demo
"And the flowers are still standing!"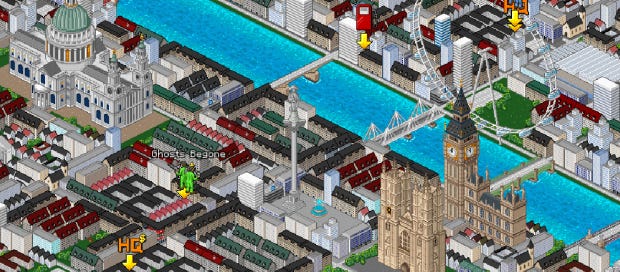 Something nice for the weekend for you. Ghost Control Inc., a mash-up of X-COM and Ghostbusters that apparently didn't exist--even though the idea is pretty compelling--has been out for a few weeks. Normally I wouldn't just post about a wee game being out for a while, but in this case the developers have released a demo, enabling you to play before you pay, hunt before you take a punt, trapping before snapping (open your wallet). Adam liked it.

So you can now grab it from here and take a little bit of time out of your day to wander around a lovely pixel-art rendition of London. You'll fight other wandering ghost hunters as you attempt to stop my city from becoming Spook Central, which I think we can all agree is important. But doubly important is someone recognising that Ghostbusters really needs to be strip-mined for all its worth. If there's an IP that I would love to see the power of a modern PC being thrown at... well it's actually Indiana Jones. And Jurassic Park. And maybe also Jaws? But I'd love to see Ghostbusters properly done, with co-op and Bill Murray.
They're still hoping to end up on Steam, FYI.