We Missed Tryst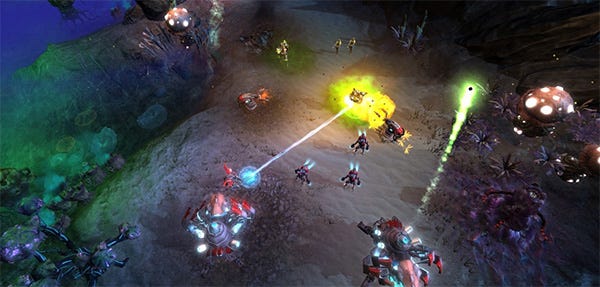 Blue Giant's sorta-indie strategy title Tryst is on the list of Games I Am Somewhat Curious To Play, the trouble being that said list is currently longer than the longest thing you can think of. Having XCOM and FTL installed on my PC is really not helping. My curiousity stems from the fact that there are precious few traditionalish RTSes these days, and Tryst looks straight out of the early 2000s build'n'bash avalanche. At the same time, it's clearly more than a little aware of StarCraft II, proudly bearing chubby buildings and billing itself as a 'competitive RTS'. To be honest, I had been quietly expecting tons of post-SCII RTSes, but instead the industry headed DOTAwards and so Tryst stands somewhat alone. I can't tell you if it's good, bad or in that endless gulf in between the two, but as it's out now I thought I'd better at least show a video and see if anyone of you fine folk have played it and could share some sentiments about it.


If I ever get round to playing this, I'm turning unit voices straight off, I tell you what.
Here's some multiplayer too:
So yeah, looks rather familiar but maybe it handles very differently to what its appearance suggests. That's out now for twenty Britisher pounds / 25 Americer dollars if you fancy it.