What Are The Odds: Man VS The World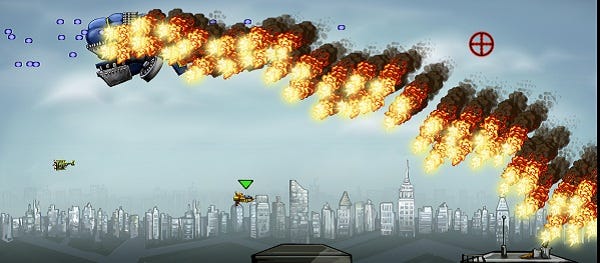 The team of students at DigiPen who made spike-dodging, gravity-switching charmer A Flipping Good Time have another game on the way. Man VS The World places you in the muscular shoes of Man Lee Gunns, who then places himself into the metallic muscles of a fighter plane and shoots at everything else that exists. The world has declared war on him, you see, so he's left with no choice. It looks like the sort of game that fills the screen with bullets and my stomach with knots of tension, but then Mr Gunns starts leaping from one plane to another even as they arrive on screen in formation, and then he starts clambering about as if he's in a platform game, in the sky, surrounded by bullets. Trailed below.
Out next month and looking suitably intense.