What Is Going On In This Air Buccaneers HD Trailer?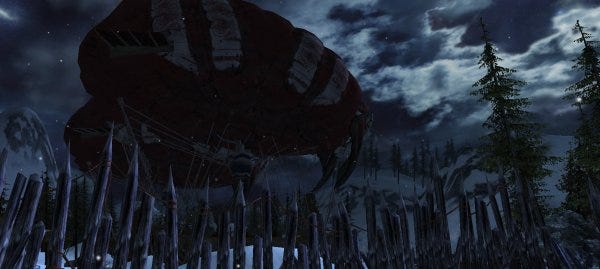 Ludocraft sent light-than-air messages up to Castle Shotgun to inform us that there's a new trailer for the Air Buccaneers HD alpha. I might be a bit behind on what's happening in this remake, to be honest, but WHAT THE HELL IS THAT? See below.
In other Air Buccaneers HD news, there's a devs vs fans game going on tonight! The details are here. Let's be there to show them who really owns the skies.