World Of Warcraft's Vulpine could be another Allied Race
Oh god, think of the RP servers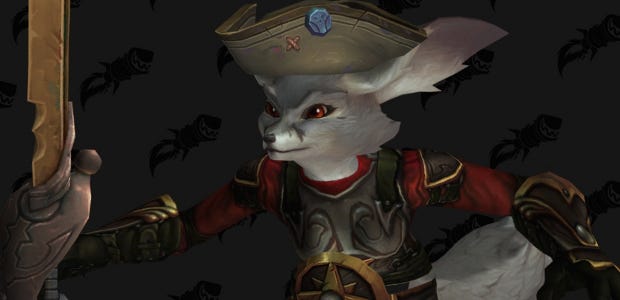 The early introduction of World Of Warcraft: Battle for Azeroth's Allied Races is a big part of the reason I am once again traipsing through Azeroth and beyond. They're new races, like the spooky Void Elves, who you can play as once you make friends with them and complete a series of quests. Any excuse to add an alt to my disgusting collection. But more Allied Races are coming, a few of which have been uncovered already. And dataminers may have found another one: Vulpera.
Vulpera are new to World Of Warcraft and Blizzard have yet to confirm that they'll be one of the Allied Races. The reason dataminers from the Vulpera Hype Caravan Discord and WoWhead, which posted gifs and screenshots of various Vulpine models, think it could be another allied race is the abundance of animations and customisation options. It just seems like overkill for a race nobody will ever play.
Here are just a couple of them.
The model definitely seems to be based on the pre-existing Goblin model. Shave the fur and chop off the snout and you've basically got a very surprised, quite annoyed Goblin.
There's some vigorous discussion in the WoWhead comments as people try to figure out whether they'll be Horde or Alliance, and it's definitely swayed me into thinking it's more likely to be the former than the latter. I don't have a fox in this race, however, as I can't stand the fluffy-tailed arseholes, screaming outside my window at 3am as they fight over trash. Gross.
Battle for Azeroth is expected out on or before September 21, but Blizzard haven't announced an official release date yet.