WOW Subscriptions Drop, Blizzard Lays Off 600 Staff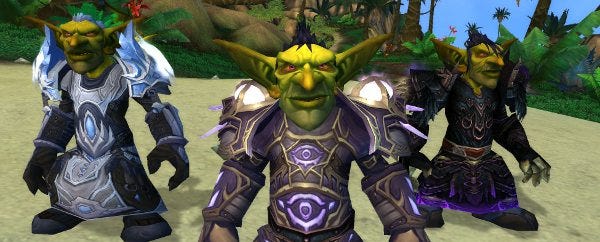 It's boom and bust in the world of The World of Warcraft. With subscriber numbers in the last quarter down to 10.2 million, from 12 million in 2010, VentureBeat reports that Blizzard will cut around 12 percent of its workforce, 600 staff. According to the company, the majority of staff affected are likely to be in customer service and sales roles, with only around 60 development roles being cut. Blizzard says its release and development schedules will be unchanged.
Blizzard CEO Mike Morhaime had this to say:
"Over the last several years, we've grown our organisation tremendously and made large investments in our infrastructure in order to better serve our global community. However, as Blizzard and the industry have evolved we've also had to make some difficult decisions in order to address the changing needs of our company.

Knowing that, it still does not make letting go of some of our team members any easier. We're grateful to have had the opportunity to work with the people impacted by today's announcement, we're proud of the contributions they made here at Blizzard, and we wish them well."
Seeing these figures really hammers home how many people are reliant on the giant populations of virtual worlds for their employment and we wish all the best to those affected.