A demo of Wargroove 2's roguelike mode is available for the weekend
Conquest mode is all about quick battles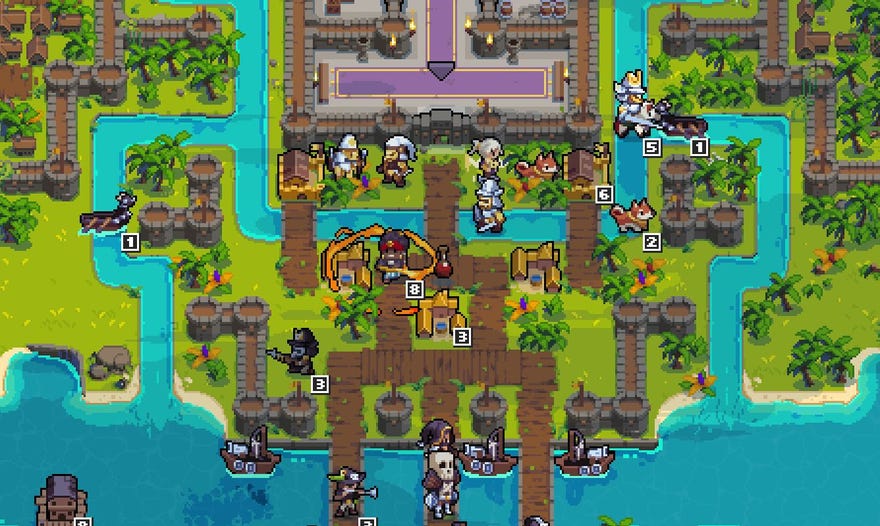 I somehow missed the news two weeks ago that Wargroove 2 was on the way. The actual successor to a spiritual successor to Advance Wars, Wargroove 2 is another 2D turn-based strategy game, but with new factions, a new roguelike mode, and a new co-developer.
There's also a demo available to play right now, although only until the end of the weekend.
The Conquest mode demo is available now from Steam. Conquest mode is a "singleplayer rogue-like experience" involving quick, short battles. Gold and health carry over between battles, and you'll need to keep units alive if you want to make your way through later missions.
The demo also allows you to play as Nadia, the Commander of a new faction, the Saffron Island Rebels, and ends with a boss fight, if you can make it that far. This is being offered up to coincide with Wargroove 2's appearance at PAX East and disappears when the show closes on March 26th.
When the full game hits, Wargroove 2 will feature six factions in total, three campaigns, and co-op and multiplayer modes. It's being co-developed this time by Chucklefish, makers of the first Wargroove, and Robotality, developers of their own turn-based strategy 'em ups Halfway and Pathway.
Brendan found the original a worthy successor to its obvious influences in his Wargroove review, although he had concerns around its difficulty and its ability to eat up hours of your time with small nuisances. I guess you can try the demo to see if it's now easier to skip combat animations.