A Mortician's Tale starts handling heavy business soon
Death is a part of life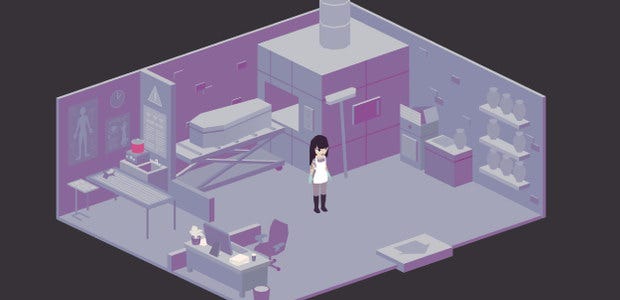 Become an undertaker, a career-finding quiz advised me in high school. I saw that as something between an insult and the quiz, like me, throwing its hands up and declaring "'Flip' if I know!" I've since decided it was a compliment, that the ultra-serious software judged me practical and grounded enough to handle heavy stuff yet empathetic. [Work in the RPS treehouse here halts until all laughter, jeers, and polite coughs clear -ed.]
So I'm quite interested in A Mortician's Tale [official site], an upcoming game about running a funeral home. Prepare cadavers, comfort the bereaved, keep the business running... if I can 100% it, would a mortuary school accept that as class credit?
Developers Laundry Bear Games say:
"A Mortician's Tale is a narrative-driven death positive video game where you play as a mortician tasked with running a funeral home. Take on the role of recent funeral direction graduate Charlie as she learns the ropes of the business and industry. Prepare the cadavers of the deceased (via embalming or cremation), attend their funerals and console their loved ones, and interact with Charlie's coworkers, clients, and bosses. A Mortician's Tale is an informative, honest, and sometimes humorous look at the current state of and the future of the western death industry."
And yup, this does include guts:
A Mortician's Tale is coming in "early 2017" to Windows and Mac via Steam, Itch, and The Humble Store.
Rather than pointing towards everything I've read about morticians, do check out Caitlin Doughty, who Laundry Bear cite as one inspiration for the game. Peek at Doughty's Order of the Good Death, try this New Yorker profile, and watch her Ask a Mortician video series. Hayley Campbell's visit to the Ideal Death Show is great too.
Ta for pointing this out, Kotaku.