Agricultural Simulator – Historical Farming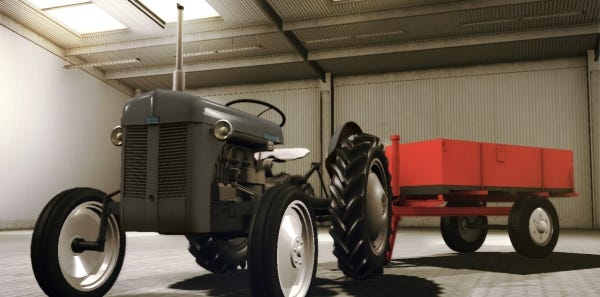 Fetch a clean change of underwear, possibly trousers too. Because I am about to announce to you the existence of a trailer for a game so thrilling, so world-changingly-exciting, that... oh wait, you already read the headline. It's too late for you, and for your pants. You're likely barely finished scrubbing after Craig informed you of Agricultural Simulator – Historical Farming's existence last month. Get ready for more washing.
See, I'm just envious. I know nothing about agriculture, nor its history, and yet it's one of the most important creations of mankind, along with sewerage, Wikipedia, and stuffed crust pizzas. I'm an ignoramus, and rather than accepting this I make jokes, like a pathetic bully. Also, this game contains time travel!
Okay, they were lying about the time travel. Also, you'd think that something featuring historical farming would be going back a little bit further than when the diesel-driven machines were a bit older. In my historical agriculture simulation, it's all about hoes and ploughshares, and shooting children with impunity. Not tractors. TRACTORS! They're from today, not history!
You can get your hands on this in May.