AI War Devs In Financial Difficulty, Layoffs Imminent
Steam changes lead to lower sales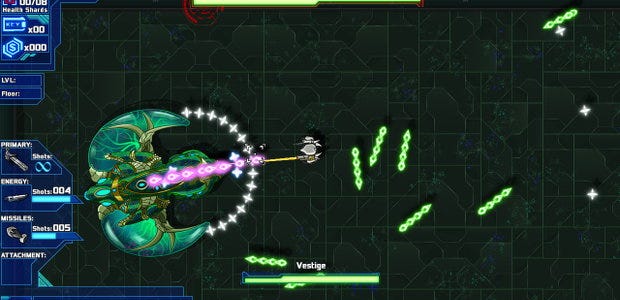 Arcen Games, developers of AI War and most recently Starward Rogue, are going to let go almost all their staff this coming Monday. Company founder Chris Park explained in a post on Arcen's site that that sales of their latest game had been much lower than expected and that sales of their back catalogue had dried up, perhaps as a result of changes to Steam over the past year.
The problems began when the company's 4X game, Stars Beyond Reach, took longer to develop than intended. The team switched instead to a project they could finish more quickly, Starward Rogue, which was released on January 22nd. Because of the delays, the game needed sell well in order to recoup costs and repay loans. That hasn't happened - and to make matters worse, sales of Arcen's other games began to slow last summer. The post explains:
"...all this time spent in extra development more than doubled the cost of making [Stars Beyond Reach], and in the meantime our steady stream of income from our 2014-and-before titles started to dry up. The Steam store changed a lot, and periodic discount sales — as well as the larger store-wide sales — were no longer the huge windfalls they once had been. Our non-discount-period sales were up because of the new changes, so that was good. But the promotional income was gutted, and that was our main source of income. So we started bleeding money.

[...]

"What happened, instead, was our back catalog except for AI War and TLF all pretty much stopped earning any money around mid-2015 when some of the Steam store changes happened. And our ability to gain substantial income from periodic promotions disappeared, so we stopped having "on months and off months" and pretty much just shifted to "off months.""
It sounds as if the Steam store changes provided an increase to day-to-day sales - "non-discount-period sales" - but that the revenue was still tiny, and therefore not enough to counter the far larger decrease in money made from sales. This put extra pressure on the release of Starward Rogue, but the post later explains:
"...unfortunately, Starward Rogue has seen financially the worst launch for us except for Tidalis and Shattered Haven. Those two did worse (much worse), but we were not as large at that point. [...] Anyway, Starward: we have mostly hung out in the 200s instead of in the teens, and mostly in the 250s at that, top-seller-chart-wise. We peaked, briefly, at #98. That lasted under 3 hours. Our clickthrough rate on our marketing run was over double the store-wide average, but it still ended early compared to what happened with TLF. I'm not sure why that was, but we were still getting other kinds of featuring, so there were some solid hits coming in."
If this sounds familiar, it's because Arcen had similar problems back in 2010. At the time, a slump in sales of AI War and the negative response to Tidalis put the company on the verge of bankruptcy. They made that public, their fans rallied around them, and the extra word of mouth and donations helped them pull out of the tailspin and keep making games. This new post is made in part with the hope that the same will happen again, although this time there's not a risk of the company disappearing completely.
While changes to Steam might be partly the cause, Park is clear that the tough financial situation has happened as a result of decisions he made and accepts responsibility for the mistakes. He's also clear about their future plans, which involve post-release support for Starward Rogue, finishing and releasing Stars Beyond Reach before the summer, and starting work on a new project he can complete on his own.
Arcen make interesting games which forge ahead into new design territory, but which are often flawed and broken and almost always ugly. I haven't played Starward Rogue, but I'd be sad if they were no longer around. Adam summed it up when he wrote about curious god game Skyward Collapse a few months back:
"I love Skyward Collapse because, like so many Arcen games, it runs with an idea and doesn't stop until it finds the extremes of that idea. It has flaws, namely a slow and sometimes repetitive early game, but there's nothing else quite like it."