Anime MMO Blue Protocol's western release has been pushed into 2024
But a beta is coming this year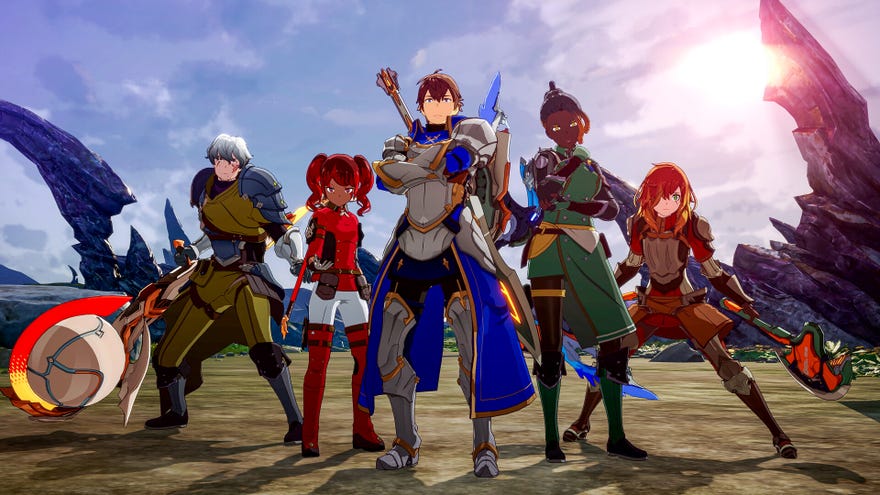 Blue Protocol is an anime MMO with some gorgeous environment art. It looks like the kind of game I'd ignore right up until the moment when I wake up and discover it's the most popular game in the world. That day will have to wait a while longer, though. Developer Bandai Namco and publisher Amazon Games have announced that its western release has been delayed until 2024.
"Our planned release window is moving to 2024 as we work toward launching Blue Protocol in the West across PC, Xbox X|S, and PlayStation 5," says the delay announcement. "With continued efforts to localize the deeply immersive stories and build the infrastructure needed to engage in multiplayer adventures and massive online raids against towering monsters, we're working hard to ensure the best possible experience for our players at launch."
When its western release was announced last December, Blue Protocol was targeting the back half of 2023. Its Japanese release will still go ahead as planned on June 14th of this year.
While we'll have to wait longer for the full release, there will be a PC closed beta for western players sometime this year. You can now register for it via the official site.
Blue Protocol is a free-to-play action-RPG MMO, with five classes which follow trad-fantasy archetypes, and character customisation - outfits, mounts, emotes - which are the driver of its microtransactions. It's not a gacha game. It also has, as noted, some truly gorgeous environment art. I'm a sucker for all of these tropes: the blue skies, the lush forests, the tatty windmills, the floating debris fields, and the enemies that might be called Bojoblins or Fauxkoblins or whatever.