Anno 2070 Trailer Shows Off Underwater City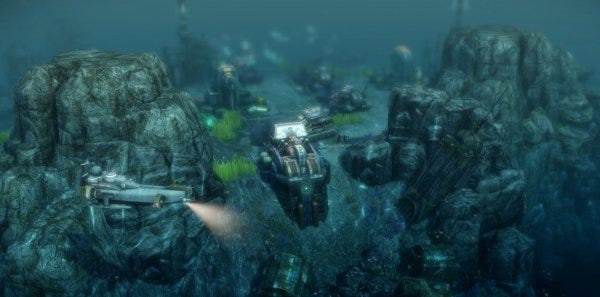 We were pretty gosh-darned excited when we learned that excellent trade and building series Anno was going to continue its exploits in the near future, but the glimpses of futuristic island cities were only half of it: the full game of Anno 2070 will contain underwater colonies, too. This game is all about painting a portrait of a (frankly fairly likely) near-future of scarce resources and adaptable strategies towards surviving in a changed world. You'll be asked to choose between "industrial power" and "renewable energy" routes, and deal with the trade-offs that each of them are forced to make.
No precise release date for this as yet, as Ubisoft are still quoting "Winter". I'm hoping to find out a bit more soon, as it's the Ubisoft game I'm most interested in right now.