Ark: Survival Evolved Free On Steam This Weekend
Ride a dinosaur naked.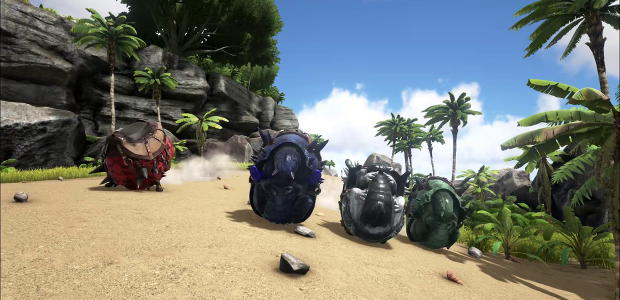 ARK: Survival Evolved [official site] features a brontosaurus wearing a giant riding saddle. For that reason alone, it seems like good news that from now until Sunday, the open-world nude dinosaur fighting game is free on Steam
Aside from being free so you and your chums can try before you buy, early at 6 a.m. ET on Saturday (that's August 29th) you can take part in what the studio has called the "Unnatural Selection" tournament - four-player tribes go mano-a-mano against hundreds of other players with the winning team getting a hefty $20,000 prize.