Is Awesomenauts Awesomesauce? It's Out Now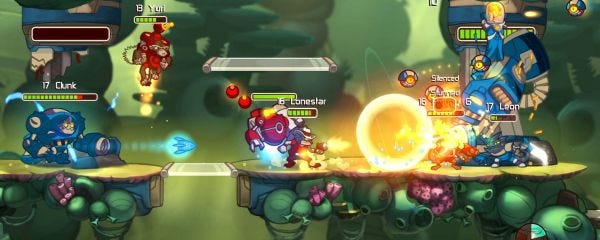 Awesomenauts is obviously a great name. It's also a 2D platforming RTS that's now out on PC. And if you don't like the song on the trailer below, then everything is wrong with you.
Out in May on Xbox, it's finally made its way to us, bringing 2D team-based competitive arena play (a MOBA, basically) to a platformer, which is quite the mix.
To get a better idea of what actually happens here, take a look at this "How To Play" trailer too:
You can get it on Steam now, for £7, or your local currency flavour.