Batman: Arkham City Arrives 18th November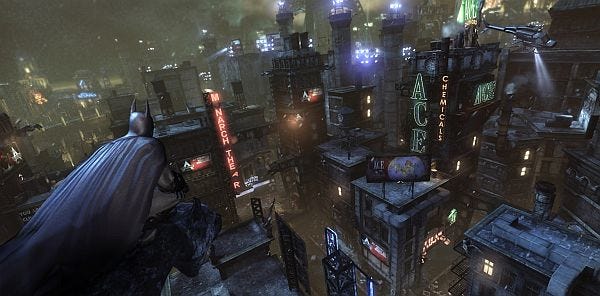 The nebulous "November" date for Batman on PC has been confirmed for the UK as the 18th, and VG247 note that Amazon has the US one date (predictably) for the 15th. The PC version is going to support 3D, DX11, and a bunch of the other in-vogue technologies, making it one of this years most graphical games, or something.
Reception of the Batman on the console boxes has been uniforming rapturous, so it's probably worth the wait for a definitive PC version. Or not. Depending on the tightness of your Bat-fetish. Alec pointed out that the last trailer was here, but expect a heaving torrent of game footage soon, as the game hits other, lesser machines on Friday.