Battlefield 1 & 4 get another wave of free DLC giveaways
They Shall Not (not) (season) Pass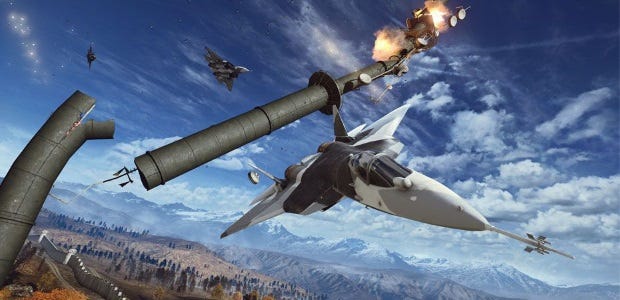 EA are retiring season passes for the Battlefield series starting with Battlefield V, and it seems that they're gradually making that change retroactive, at least in part. Today, owners of Battlefield 1 and Battlefield 4 who only have the base games can pick up the Turning Tides and Second Assault expansions respectively for the always-reasonable price of free, although you'll need to grab them via Origin.
The Battlefield 4 freebie-du-jour, Second Assault isn't too impressive on paper. It's technically just a pack of four fan-favourite maps from Battlefield 3, including the savage meatgrinder that is Operation Metro plus the open and dusty Gulf of Oman. There's the usual bundle of extra weapons, class assignments and a returning vehicle - the Dune Buggy. It's familiar stuff, just a little bit shinier. Still, it's good to see them giving BF4 a little bit of love. It's still a very well populated game, after all.
Hellish meatgrinders seem to be the recurring theme of this giveaway. The Battlefield 1 expansion - Turning Tides - contains four maps, two set at Gallipoli, two set out in the North Sea. A perfect place for a savage artillery-assisted massacre, with controllable destroyer ships shredding players en masse. There's really something a little bit unsettling about Battlefield 1 as a whole, in a way that Battlefield 1942 never quite was.
As nice as these giveaways are, quite frankly I wish EA would stop beating around the bush and just permanently make all season passes for previous Battlefield games free. Surely they can't be selling well at this point, as the vast majority of servers only run the vanilla maps. Still, nice that things are changing in future, with both Battlefield V and Battlefront 2 sharing a 'free gameplay stuff, paid costumes' setup for future updates. A definite improvement.