Beorn-Again: Siege Of Mirkwood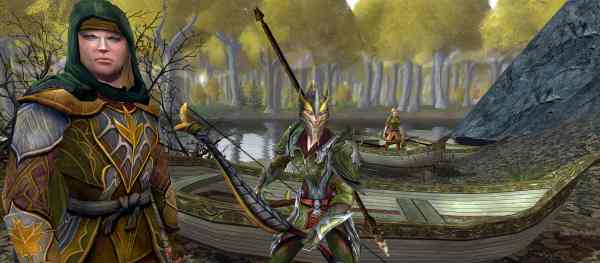 How do you besiege a mirky wood? Expect to find out shortly, when Turbine release its Digital Download pack for Lord of the Rings online. It's a digital download pack rather than something you can buy in the shop, and features... oh, lots of stuff. Raised level cap. Jump-in Skirmish Feature (Which sounds a little like what Warhammer does). Kicking over Dol Guldur, which is a place which has always deserved a good kicking. Lots of stuff, but there's some interesting bonuses for this. For example, any returning (or current) player who upgrades their sub for multiple months before October 31st will get it for free. Which strikes me as smart. I'm particularly affectionate towards Mirkwood today, as my girlfriend has given me a amusingly photoshopped picture of Beorn in bear form with a Kenickie badge on his ursine lapel. See more of its features here, catch a glance at the first grabs here and watch some footage taken with a camera at Pax below...


How big is RPS' LoTR community? Still digging it? It's a game which always seems to be off on one side of the MMO conversations. It's also, despite not actually adoring it when it was released, one which I'd like to find the time to go back to.