BIFF! Batman: Arkham City Is "Open"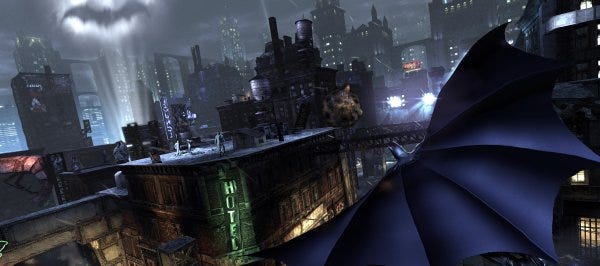 Gosh, Batman, this interview about Arkham City makes me a bit more excited about the game. It sounds like Rocksteady aren't resting on their laurels, and are really reaching with the new game. Speaking about the open nature of the city Rocksteady's Dax Ginn said: "Everywhere that's open to the sky is available to the player from the off. So they can go anywhere they want and that was the emotional feeling that we wanted to convey; you're Batman, you can do what you want... there's loads of content out there in the streets and you can engage with in any order you want right from the beginning."
So that sounds interesting.