BitComposer Acquire S.T.A.L.K.E.R. From "Strygatsky"?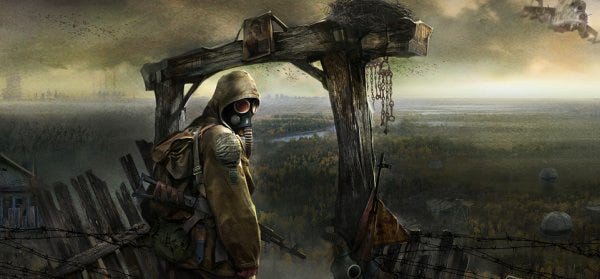 UPDATE: Just got off the phone with bitComposer, who tell us that they DID acquire Stalker rights from the late Boris Strugatsky. Quite what this means for the S.T.A.L.K.E.R. franchise isn't clear, as they can make no further comment at this time.
UPDATE 2: It seems we might be looking at STALKER for bitComposer and a separate franchise to S.T.A.L.K.E.R. Confusing, eh?
Those of you who have been following the saga of the demise of GSC and the subsequent death of STALKER 2 might recall that the property was held by GSC owner Sergiy Grygorovich, while most of the original dev team went off to form Vostok and work on Survarium. Now, though, there's been a new development, with this news from German publisher bitComposer: "bitComposer Entertainment AG has acquired the exclusive worldwide rights for future video game adaptations of the acclaimed S.T.A.L.K.E.R. brand from Boris Natanovich Strygatsky (sic). This is the second strong international license that the Eschborn-based company has acquired within the space of a few years, and this move ensures that the successful series will continue."
More details will apparently appear "shortly", although it's not entirely clear what rights are held here - given that the Stalker brand held by the authors is different from that held by the game creators, and could be an error or mistranslation. (And this perhaps rubbishes previous rumours that Bethesda had acquired the rights.) Quite who will make this new game, though, will be the burning question. Thanks to the huge flashing array of IM windows which lit up to inform me of this news.
We've contacted bitComposer for comment.