Heavy Brain: Gray Matter Demo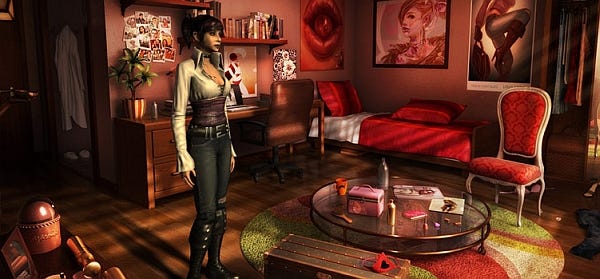 A demo for Jane Jensen's new sci-fi mystery point'n'click, Gray Matter, is now available for download, weighing in at a hefty 1.7 Gigabizzles. That's a lot of points and clicks.
Last time we posted about this game it was to say that it had emerged from development hell, had been released in Germany and that daredevil importers could order the game from Germany and still play it in English. Well, now you can test these waters before taking the plunge. You can also watch the first couple of minutes of the game after the jump.

Ooh, a theme song with lyrics that plays during the main menu? A manner of cutscene animation reminiscent of Thief? A dark house on a dismal hill on a moist night? You spoil us, Lady Jensen.