But! Dragon Age May Be Back On Track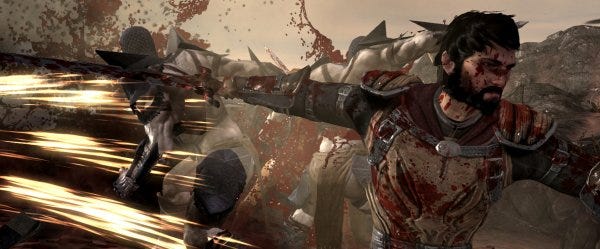 EA may not have given Battlefield fans the answer they wanted to hear, but meanwhile, back in the kingdom of Ferelden, things might be looking a little rosier. Eurogamer had a chat with EA bigwig Frank Gibeau about the reception to Dragon Age 2. He was careful not to actually slag off the game or its makers, but he did imply that the negative feedback has very much been taken on board.

"We were clearly disappointed with some of the response from the fanbase, because we want them to be as excited about it as we are," said Gibeau, who's the head of the EA Games label. "We're very proud of the game. We tried to innovate and do some different things with the combat system and some of the way we told story. For some fans it worked well. In fact, we brought a lot of new fans into the Dragon Age franchise. But to be honest, we lost some fans as well. They were not pleased with some of the innovations and things we'd done.

"We understand that and we're listening. As we think about where we take the franchise next, we're going to take that into consideration and really engage them."
A FACT: the word 'innovation' does not mean the same thing to everyone.
In terms of where they "take the franchise next", perhaps reckless tweeting means we already know it's Dragon Age 3.