Campo Santo acquired by Valve, booze acquired by Campo Santo
The quarterly literary magazine is safe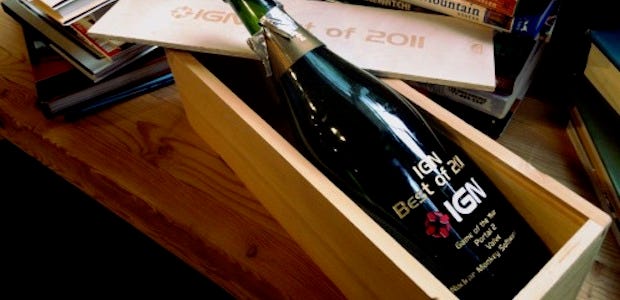 While the company webpage still reads "Campo Santo is a small but scrappy video game developer in San Francisco," that will probably need some updating in the immediate future. The twelve person team behind Firewatch and the forthcoming In The Valley of Gods has been acquired by Valve, where the team will remain intact. Campo Santo is responsible for critically and commercially successful titles, and they will continue work at Valve in Bellevue wrapping up In The Valley of Gods, which of course, will now be a Valve game.
Campo Santo also became a studio on my birthday in 2013. We share a birthday. That's pretty trill.
A portion of Campo Santo's announcement is below, and contains one of the most delightful stories of rum-running, if not the MOST delightful story of rum-running, in modern gaming business.
In Valve we found a group of folks who, to their core, feel the same way about the work that they do (this, you may be surprised to learn, doesn't happen every day). In us, they found a group with unique experience and valuable, diverse perspectives. It quickly became an obvious match.

Second, while visiting IGN's headquarters in early 2015 to talk about Firewatch, we came across an undelivered 2011 Game of the Year Award for Portal 2. It happened to be engraved on an unopened bottle of champagne. Never ones to pass up free alcohol, we stole it and drank it to celebrate the launch of Firewatch a year later. So in some sense, this is a return home for us. Well, for that bottle of champagne.

Third, and last, we had a series of long conversations with the people at Valve and everyone shared the satisfaction we take in working with people whose talents dwarf our own to make things we never thought possible. Both sides spoke about our values and how, when you get right down to it, we, as human beings, are hard-limited by the time we have left when it comes to making the things we care about and believe in. They asked us if we'd all be interested in coming up to Bellevue and doing that there and we said yes.
Kotaku reports that the Campo Santo team has already been enjoying the benefits of the merger, including joining Valve at the annual company retreat to Hawaii last week.
Congrats to the entire team on The Big News. This can only mean good things for the inevitable release of Valley, right? Campo Santo also promises to keep supporting Firewatch and releasing their quarterly literary magazine. I know many of you were concerned about the quarterly literary magazine. The quarterly literary magazine is fine.