C&C: The Browser Game: The Trailer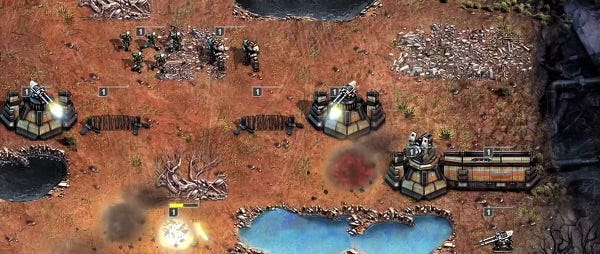 Right, this will get tongues a-wagging. C&C Tiberium Alliances is the next reboot of the Nod vs GDI universe, and as we discovered earlier it's a browser-based "epic strategy MMO" using the dark magicks of HTML5. Here's what it's going to look like. In short, like C&C classic in some ways and yet... not. Really not.

Attack waves? That suggests no direct unit control to me, and the video suggests lines of troops auto-marching. That will be, um, divisive, I expect. As will the new, apparently FarmVille-esque harvesting system. Fire is very much being played with here.
Still, much remains to be seen, and the sheer scale of the war for Earth seems pretty beefy. Hopefully tomorrow's beta will see fuller word reach our anxious, shell-like ears.