Chaos Reborn Conjured Onto Early Access Next Week
From X-COM chap Julian Gollop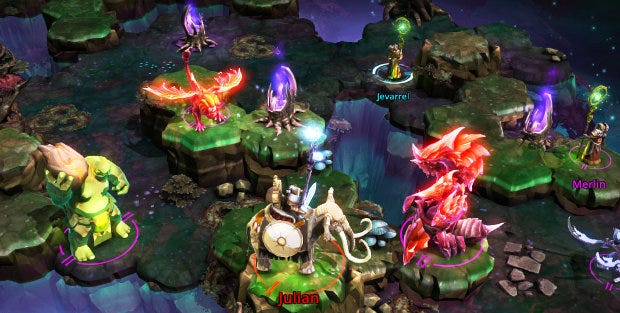 X-COM creator Julian Gollop making a reimagine-o-sequel to another of his olde turn-based tactical games sounds like something we'd post about all the time, but how much is there to say between the end of a Kickstarter and the inevitable early access launch? For the seven months since our last post, Snapshot Games have worked on Chaos Reborn, and now they're almost ready for that next step. Chaos Reborn will launch onto Steam Early Access on December 9th, announces a colourful new trailer filled with monsters, wizards, and wizards attacking monsters.
It's certainly looking a whole lot prettier than it did during the Kickstarter days, see:
Chaos Reborn is a big old wizardfest, beards and robes and magical sticks and sandals with socks all over the place. Ever a rowdy crowd, they're fighting. Wizards will sling spells around hex-based battlefields, summoning creatures, altering the landscape, and generally causing attractive particle effects. They're exploring procedural lands in the campaign too, levelling up and acquiring magical wizard clobber. As well as singleplayer and competitive multiplayer - with support for asynchronous multiplayer - it's got co-op.
Chaos Reborn will be on Windows, Mac, and Linux when it launches on Steam Early Access. Gollop has said it'll be on GOG later, at least, if you like your games DRM-free.