Children of Morta hacks and slashes out next year
Family Fortunes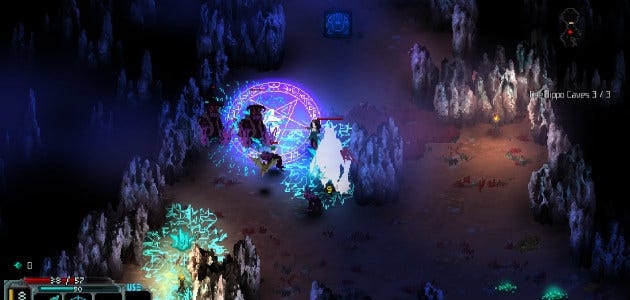 Children of Morta [official site], the pretty hack-and-slash that hit Kickstarter in 2015, is coming out for real in the first half of next year. It's about the Bergson family, adventurers that guard Mount Morta and take it in turns to leave the house to hunt for loot and slay monsters.
They all have unique combat styles to master: some fire magic spells, other wield two swords, for example. Expect looting, upgrading, and procedurally-generated dungeons and temples. An early build is available to the Kickstarter backers who helped raise a combined $109,000 for development, and they are all saying nice things about it in their Steam reviews. A promising start, then.
I love the hand-drawn art and I'm impressed by a new-ish gameplay trailer, below. The combat looks silky smooth and is all very colourful, with lots of over-the-top spell effects. There's puzzles to be solved and tiny pixel babies to be had, too. Plus, there's a co-op mode so you can dungeon crawl with a friend.
It has permadeath, and I'm intrigued to see how that feeds into the overarching story. You'll get a different narrative based on who survives, which could give it some replay value. Here's more on the story from developer Dead Mage:
"The Bergson family has watched over Mount Morta for generations as the guardians of the mystical mountain. They now face their most dangerous trial as a family. Corruption has spread, morphing the once peaceful mountain into a violent and monster infested nightmare. Experience what it means to be in a family of heroes. Take part in their journey, their struggles, and their victories"
The news was announced by 11 Bit Studios (of This War of Mine fame), who have added the game to their publishing lineup.