Cold Steel: East Vs West - A Hearts Of Iron Game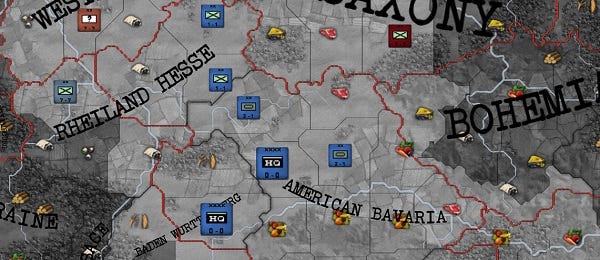 I love maps and I love horror, but is it possible for a map to be frightening? Defcon says 'yes, they most certainly can', and then the next thing it says is a a sequence of numbers, a countdown, a terrible unnerving countdown. Maps communicate events and some events, nuclear war being a notable example, are certainly the stuff of horror. Today, Paradox announced a new Hearts of Iron game, East Vs West, which takes place between 1946 and 1991. All nations are playable and there are "a host of tense features, from taking issues in front of the UN Security Council to nervously watching the game's Doomsday clock." The horror. Large words and historical footage make up the trailer below.
Actual Doomsday Clocks included as a preorder bonus. Probably.