Combat Wings: Great Battles Of WWII Is Pretty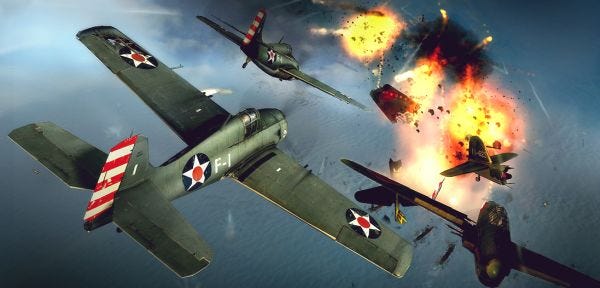 Shine the Tim Stone light onto the clouds! (It's the shape of a tank with wings.) The sequel to 2009's Combat Wings: Battle Of Britain, this time expanding to Combat Wings: The Great Battles Of World War II (maybe it's just me, but I didn't think the battles were that great) has a fancy new trailer, and ten completely gorgeous screenshots. It's out in March, and it appeals to my eyes.
See, this is what MS Flight is missing:
The game is looking to focus on a compromise between simulation and arcade fun, with options to switch from steering-assisted fun-times, to hardcore simulation for nutcases. The missions are also going to be larger than the norm for an arcade combat game, instead opting for checkpoints throughout, meaning those who are less expert won't become frustrated by repeating the same section again and again. And of course, the hardcore can just restart. Which sounds ideal to me.
Now have some scrummy explodey screenshots.
I properly want to have a play of this.