Murder time! Danganronpa V3 PC release confirmed
Oddball murder mystery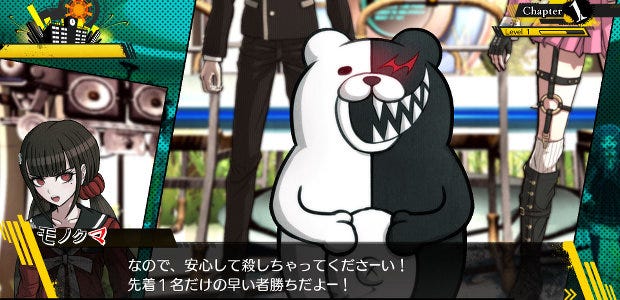 That rapscallion robot bear Monokuma is at it again, imprisoning more schoolchildren in a school and forcing them to play a life-and-death game of murder and mystery-solving in Danganronpa V3: Killing Harmony [official site]. Developers Spike Chunsoft have now confirmed that yup, the next in their adventure-o-visual novel will indeed be coming to PC too. While past Danganronpa PC versions have followed a while after their western console releases, this one will arrive on the very same day: September 26th. Peep this trailer:
Danganronpa V3 will introduce a new cast, storyline, and setting. Shiny and new!
While NIS America publish Danganronpa's console versions, Spike Chunsoft publish PC themselves. NISA's marketing gang are livelier, though, so here's how they explain Killing Harmony:
"The Danganronpa franchise is a series of high-speed, logic-action games in which the player must reveal the culprit behind a different murder by refuting the various contradictions that appear during each class trial. New game features have also been added to help you advance each trial to its conclusion, such as the ability to lie and the Scrum Debate, where students split into two teams and present competing arguments against each other."
Spike Chunsoft haven't announced any of these specifics yet, but their Danganronpa ports are usually by Abstraction Games and for Windows, Mac, and Linux. That might not be the case this time but it's what I'd expect.