Up-res the sun! Dark Souls: Remastered prepares to live
4K bonfires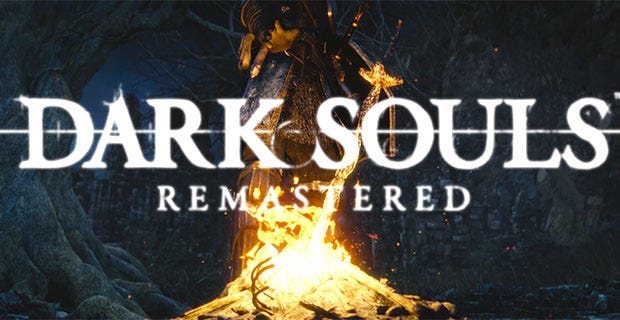 Whatever Dark Souls maestros From Software have planned for their next game proper is an only slightly-teased mystery, but here's some fine news to make our own souls ache less during that wait. Dark Souls, the original and greatest in the series (Bloodborne excepted) and also one of the best PC games ever, sez us, is getting a remastered edition.
Update: confirmed for PC on May 25 via Steam, with 60FPS 4K support. Hurrah!

Now, officially all we know is that Dark Souls: Remastered is coming to Nintendo Switch this May, but mere hours before that, Kotaku UK ran with a rumour they claim to have verified from multiple sources, saying that a) Switch version to be announced today b) it's coming to PS4, Xbone and - praise that ol' fire-orb - PC too. They were on the money for the first part, so let's pray the same's true for the second.
For your first glimpse of DSR, here's an announcement trailer:
We're hoping to hear confirmation about other versions very soon (edit - have it, see below), and will update this piece as and when. There's a timer on the Dark Souls Japanese website which looks set to reach its end in just a few minutes, which will hopefully reveal all.
Meantime, the Switch version lands on May 25: "Beautifully remastered, return to Lordran in stunning detail," claim Ninty. Fingers crossed for a day'n'date PC release too.
Update: and that is indeed the case, it's been confirmed to us - Souls Remastered on PC, on May 25th this year. We can expect to "Experience the rich world of DARK SOULS in upscaled 4K resolution with 60FPS when playing on a PlayStation 4 Pro system, Xbox One X, and PC," apparently. Here's a packshot too, like in the '90s: