Former BioWare Writer David Gaider Joins Beamdog
Like a mini BioWare reunion!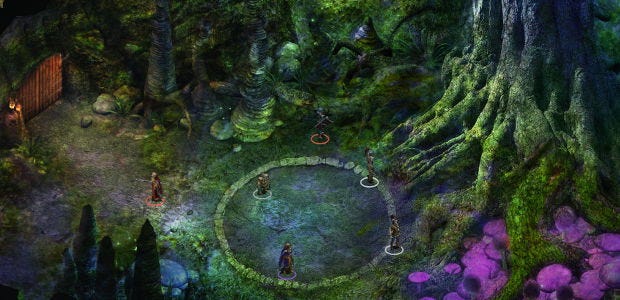 Davey G, Davey G, where ever will your next job be? You've left BioWare - after 17 years writing there! - all footloose and fancy-free. Oh what a happy day, hip hip hooray, you've found a job at Beamdog!
Should Hallmark wish to create a greetings card solely to mark former BioWare writer David Gaider joining fellow former BioChap Trent Oster's Beamdog, they can reach me through the usual channels. That is what's happened, though. Gaider has become creative director at Beamdog, those folks who've been revamping and expanding ye olde Baldur's Gate and Icewind Dale.
"Originally we advertised for a senior writer," Beamdog CEO Trent Oster said in the announcement. "When Dave contacted us, we recognized the level of contribution he could bring to our games and our studio. We upgraded the position to Creative Director and brought him on board. We want to be the best RPG developer on the planet and, with Dave on our team, those plans for that future took a massive leap forward."
Beamdog started out revamping and slightly expanding ye olde '90s games, but they've moved increasingly towards making new stuff. When we sent nice boy Paul Dean to launch at their new Baldur's Gate expansion, Siege of Dragonspear, he came back saying it's basically a new Baldur's Gate.
"I recall my days working on Baldur's Gate II and the Throne of Bhaal expansion very fondly," Gaider said in yesterday's announcement. "Thus when the opportunity arose to become Creative Director for a company which lives and breathes that style of gaming, how could I refuse? Not that it was an easy decision to leave BioWare behind, as it truly was not, but Beamdog has exciting plans and I'm thrilled to now be a part of them."
Ooh go on, do tell.