Dishonored Release Date "Set" For October 9/12th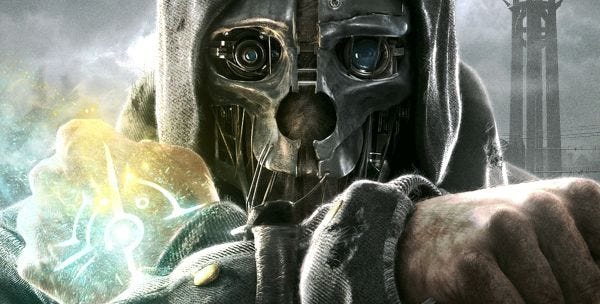 We may not be getting BioShock: Infinite this October, but stepping in to fill the gap is what - in my brain at least - occupies a similar space: Dishonored. It's set to be released on the 12th October this year. Unless you're in America, when it's the 9th. Or Australia, where it's the 11th. Really?
Wait, hang on, I made a rule about this yesterday. No. It's bound not to be coming out in October, because this is the first announced release date. Expect Dishonored some time in 2017.
In an unofficial poll just taken place inside my head, Dishonored was voted the number one most anticipated game of 2012 so long as I don't check to see if there's something else. Which is an accolade you can expect to see emblazoned across all promotional material. It's Harvey Smith, it's espionage, it's assassinations, it's possessing rats. I'm set.
You can read Alec's recent preview of the game right now, if you want.