Disunion - Wargame: European Escalation's Multiplayer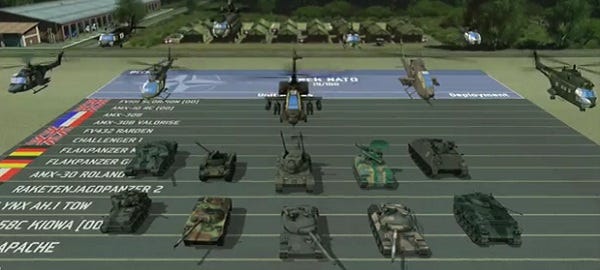 A coded message has just reached me from the lofty frontline of a Europe escalated to previously unimagined heights. After running the string of numbers and expletives through the Unigma Machine, which translates marketing language into actual information, this is what I have learned. Wargame: European Escalation's multiplayer modes will permit the following: customisable armies, hundreds of unit selected from hundreds of unit types, battlefields up to 150 square kilometres in size and eight-way warfights, with the option for teams and solo generalising generaleering. You may glean more from the video below.
All is klar?
Anyone preordering before the 23rd February release, either through the official website or Steam, will receive access to the multiplayer beta. Furthermore, anyone buying the game after release will receive access to the finished multiplayer and the single player as well.